Serpent Ancient Coin Necklace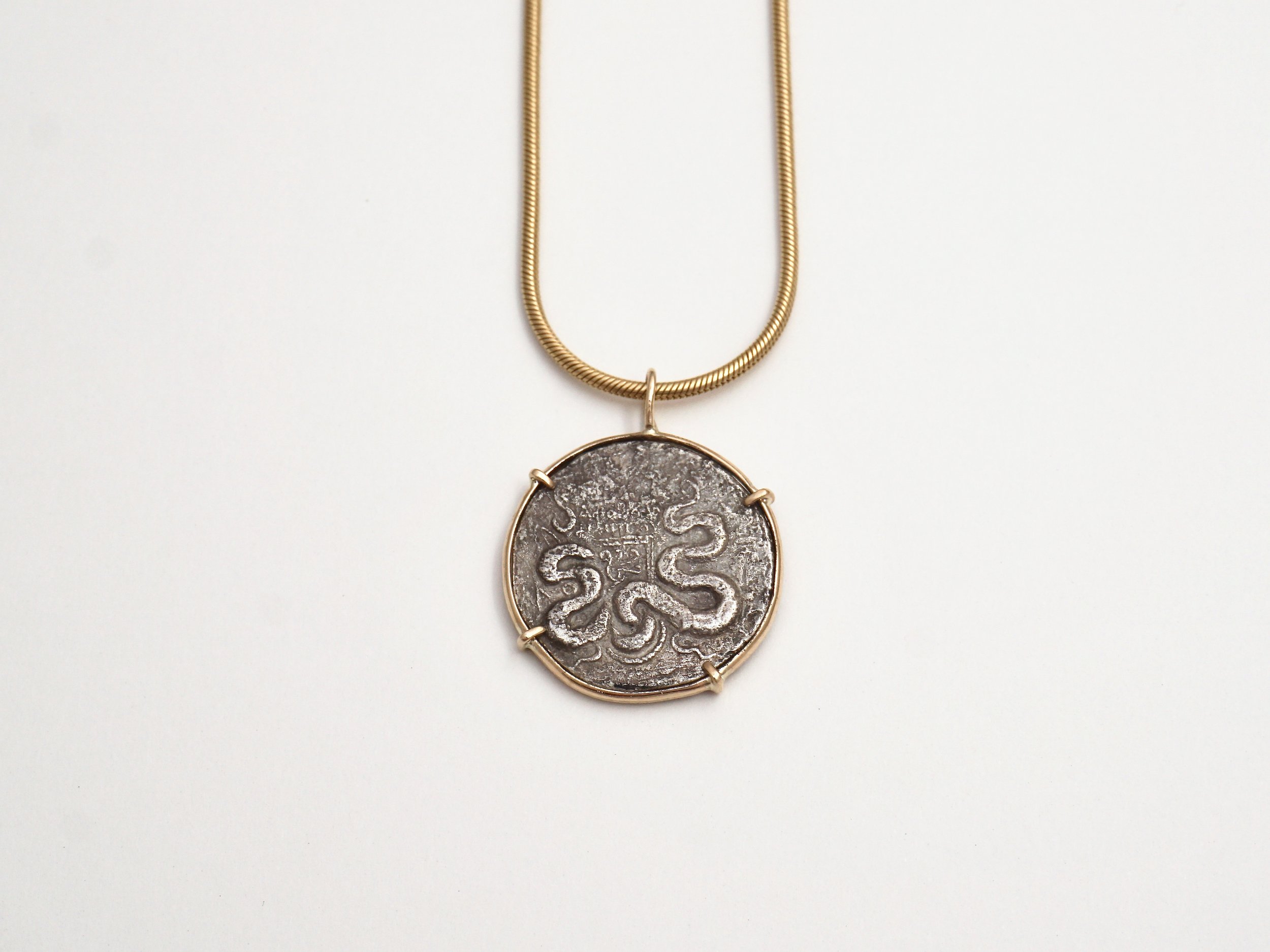 Serpent Ancient Coin Necklace
This necklace has sold, please contact if you would like to order a similar piece.
14k gold setting
2.5 cm diameter ancient coin
Available on a solid 14k gold cable chain or gold fill snake chain, 18 inches long.
This coin was struck in 100 BC, 2,100 years ago in Ancient Greece. Two coiled serpents are depicted, as well as the cista mystic, a sacred snake set in a basket of ivy in preparation for the initiation ceremony into the cult of Dionysus, god of liberation, freedom and wine.
This coin was minted in Pergamon, a city that held a healing center built in honor of Asklepios, the god of healing. Asklepios was thought to have a snake form - symbol of transformation, death and rebirth as it sheds its skin.
This coin was hand selected by us from one of the oldest numismatic sources in London.
sold out