Helios and Rose Ancient Coin Ring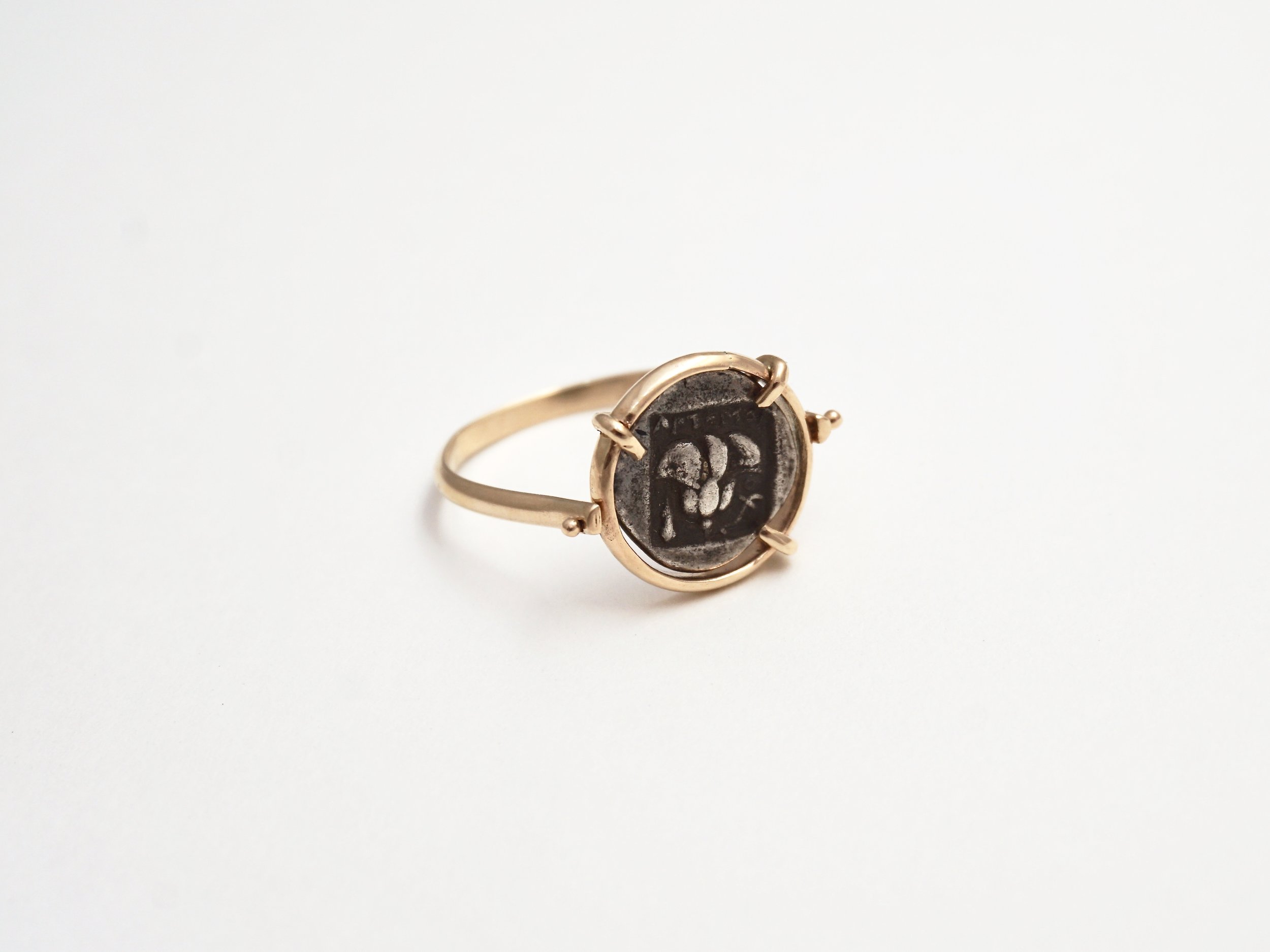 Helios and Rose Ancient Coin Ring
14k gold ring with rotating mechanism, allowing both sides of the coin to be worn.
1.25 cm ancient coin
This ring can be sized, please note your correct size in the "notes" section at checkout.
This coin was minted circa 300 BC in Rhodes, an Ancient Greek city on the Carian Islands. One side depicts Helios, Ancient Greek god of light and the sun. He wore a crown of sunbeams, driving the chariot of the sun across the sky each day.
The reverse features a rose; said to be a symbol of Helios particularly because this flower loves the sun. Roses were used in ancient divine rituals; if it was written that one was "garlanded" with roses, it was said they were lit with the beauty of the divine. The rose provided a link between the mortal and immortal worlds.
This coin was selected by us from one of the oldest numismatic sources in London.